Battery Replacement FAQs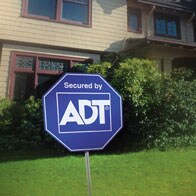 Are you receiving a low battery signal from an alarm device or system panel?
ADT offers several battery-replacement options for our customers, including a self-service option so you can replace the battery yourself. You can order a new system battery online through MyADT.com.
Detailed battery replacement instructions are available for each of our most commonly used systems on MyADT.com.
Replacing System Batteries
Before beginning the system battery replacement process, be sure the battery needs to be replaced. If you've experienced a recent power outage, the battery may simply need time to recharge. In the meantime, low battery trouble beeps can be silenced by pushing OFF on most systems. Find out how to silence alerts on your system on MyADT.com.
If the system battery has been charging for 48 hours and is still showing a low battery alert, it is time to replace it. Find battery replacement instructions for your system.
Why people choose us
When you want to do everything you can to safeguard your loved ones, your home and your treasured possessions, you owe it to yourself and your family to talk to us about our continuous 24/7 protection.